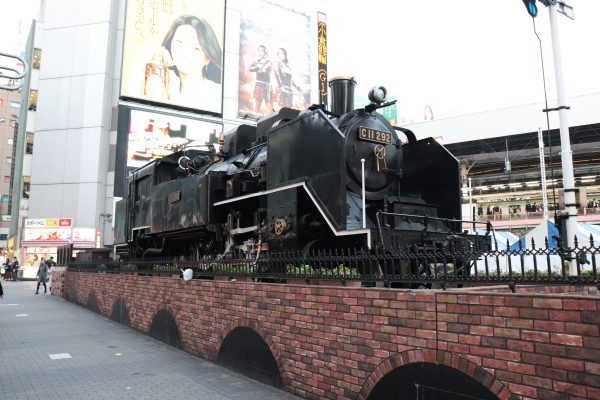 Steam locomotive is located in front of Shinbashi station in Tokyo Japan, south of Hibiya Park and the Imperial Palace Tokyo.
This place is famous for meeting point but it is actually hard to find a person because this area is always crowed…
The steam locomotive was placed here in 1972 to commemorate 100 years of railway history of Japan as Shinbashi station was the first railway terminal, for Tokyo to Yokohama.
The model of steam locomotive is C11 292 manufactured in 1945 by Nippom Sharyo. It is surprising but the steam locomotive never run around Tokyo and it had run in Chugoku region of westem Honshu region. According to histrical rumor, the steam locomotive was selected to be place here because the state was the best compering to others.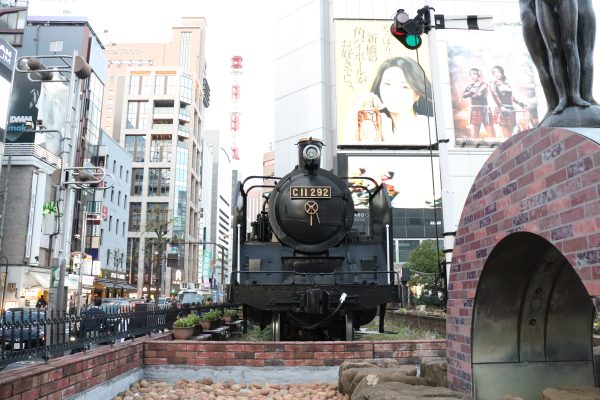 C11 model is also preserved dynamically in Oigawa Tetsudo, Moka Tetsudo and JR Hokkaido. "C11 292" in front of Shinbashi station has parts that are different in shape for "steam reservoir" and "sand dune above a large cylindrical boiler. Other dynamic preserved C11 is round but the "C11 292" is angular. This is a feature of  the steam locomotive that was manufactured during wartime as materials were in shortage.