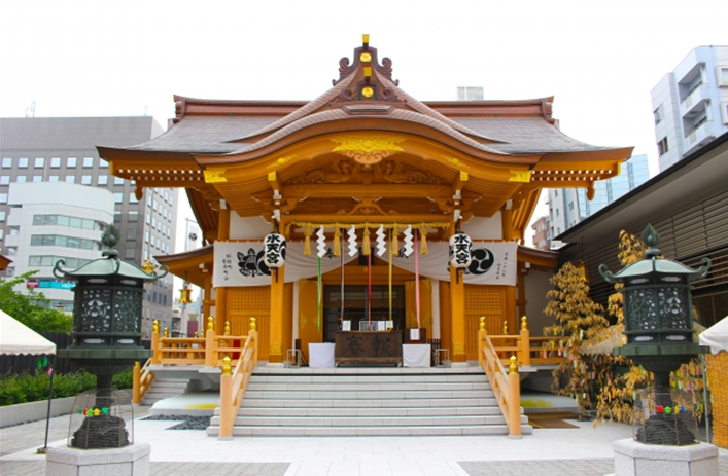 Suitengu Shrine is one of most crowded shrine that provides graces of god of easy childbirth, pregnancy and avoiding drowing. The shrine is located in Nihonbashi area of Chuo ward Tokyo and it was established in Edo period(1603-1868) as a branch of Suitengu Shrine in Kurume of Fukuoka prefecture.
Deity of the shrine is "Amenominakanushi-no-ookami" who is known as ancestor of Japanese gods and has benefit for easy childbirth and pregnancy.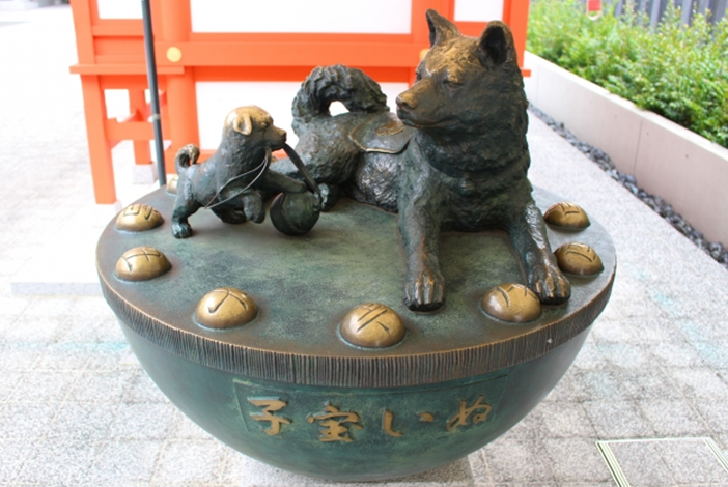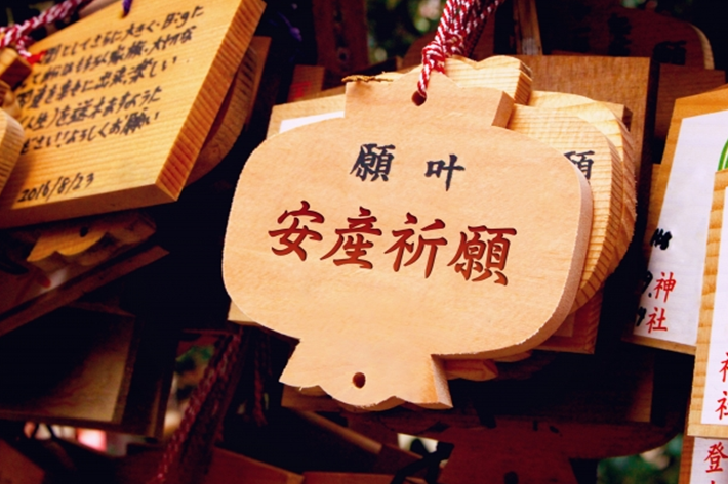 There is a statue named "Kodakara-inu", a mother dog looks her puppy lovely and it gives us impression of affection. Since Edo period(1603-1868), Japanese people believe dogs bear puppy easily and all of the puppies grow strongly.
Also there are twelve Japanese zodiac around the dogs and it is believed that there are various benefits such as easy childbirth, pregnancy and growing strongly if you stroke your zodiac.
The picture above showing "安産祈願" is one of praying method for god, called "Ema" in Japanese and the votive picture tablet that we offer to a shrine or temple when we pray for something or after our prayers are answered. In this case, Easy childbirth(安産祈願) is prayed for god.
Hours
07:00 – 18:00
Closed
No closing day
Admission
Free for entry
Access
Suitengumae station on Tokyo Metro Hanzomon line: 1 minutes by walk.
Ningyocho station on Tokyo metro Hibiya line: 6 minutes by walk.
Hamacho station on Toei Subway Shinjuku line: 12 minutes by walk.