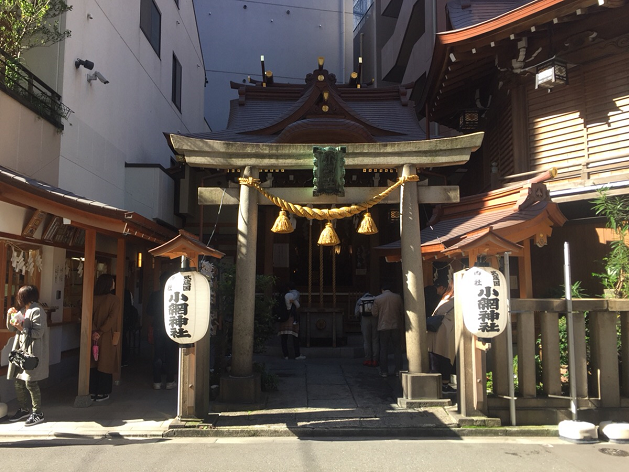 Koami Shrine is a shinto shrine located in Nihombashi area of Chuo ward Tokyo alongside Tokyo's Shitamachi (The name for traditional area of Japanese) Ningyocho. The shrine is known as power(spiritual) spot for "Great fortune" and "Warding off evil" because of the history. The shrine was established in 1466 and this is the only one shrine that still remain in Nihonbashi area through Great Kanto Earthquake and Great Tokyo Air Raid. Also all soldiers who received amulet of Koamicho Shrine returned safely from the battlefield of second world war according to histrical rumor.
The deities of Koami Shrine are "Benzaiten" who is god for "business prosperity" and "literary and artistic attainment", and "Fukuroju" who is god for "Longevity".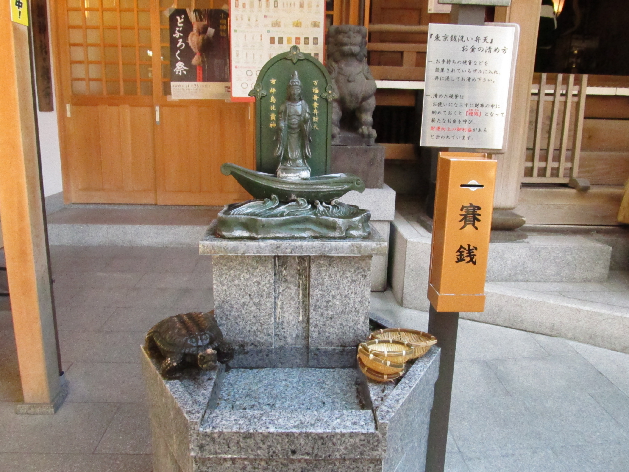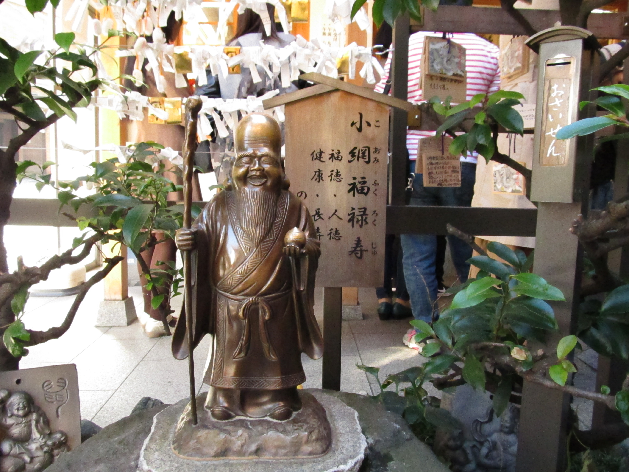 Koami Shrine is also called as "Zeniarai Benten" that means like a place for washing money. The shrine contains "a well for washing money" and person will have fortune luck if the person put the money which is cleansed in this well into one's wallet. The spot is always crowded by tourists.
Fukutoku-sama is a god of healthy longevity offering other benefit such as "Financial fortune", "Good personal magnetism".
Koami Shrine helds festival in November named #Doburoku Festival" that offers home-brewed sake to visitors in main building for the productiveness of grain, helth and good fortune. It is recommendable to watch Sato-kagura sinto dance around 12:00 that is designated as intangible folk cultural asset.
Hours
24 hours for entry
Closed
No closing day
Admission
Free for entry
Access
Ningyocho station on Hibiya line: 5 minutes by walk
Ningyocho station on Toei-asakusa line: 7 minutes by walk