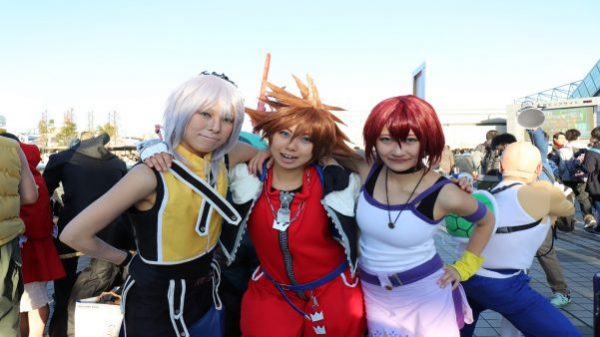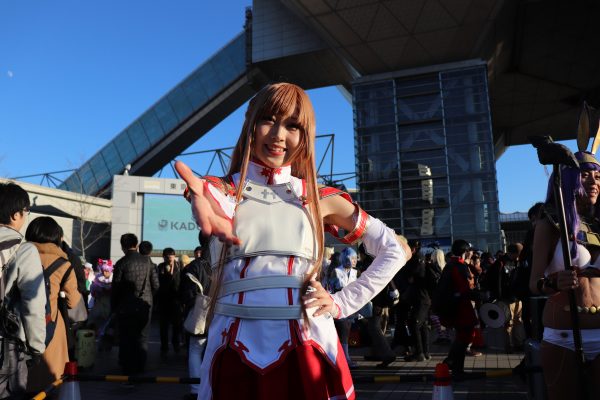 COMIKET is biggest market event for lovers of Manga, Anime, Game and Cosplay in Tokyo Japan since 1975.
The word "COMIKET" is abbreviation of Comic Market. The event holds total 6 days in a year separated into two time as 3 days on summer and 3 days on winter. Usually it is held around 15th August and 30th December.
Currently COMIKET is a massive event in Tokyo as total 550,000 visitors came to the event on winter 2017. At the first time of COMIKET in 1975, only 600 visitors came to the event and there were only about 30 circles. By the number of visitors, it is understandable how COMIKET has been grown!!
Some items sold at COMIKET are resold in other shops and online market at very higher price such as 5 times to 10 times from original price. Especially, limited items for each days or famous artist's item sold at COMIKET can be sold more than 10 times!!
Even if you are not big fun of Anime and cosplay culture, it would probably worth to visit COMIKET.
The video below shows how COMIKET atmosphere is hot!!
Before you go – To be ready
Each day of three COMIKET days has different topics and visitors should confirm it before you go. The schedule below is an example of topics.
2017 winter
First day: Game/Cosplay
Second day: Manga/ Anime/ military 160,000 visitors
Third day: adult goods/ Criticisms 210,000 visitors
If visitors like to enjoy Otaku (lovers) atmosphere of COMIKET, first day or second day would be nice to visit. Almost certainly 80% of visitors on the third day is male.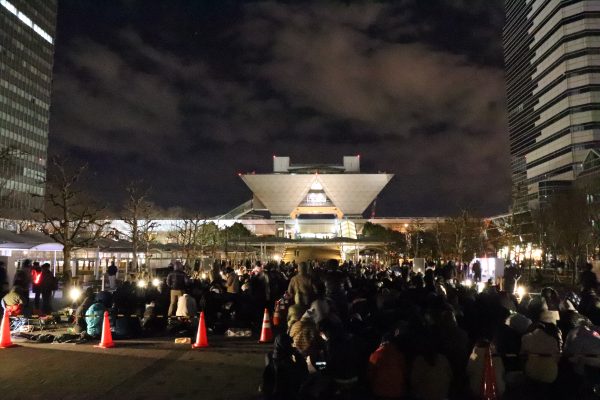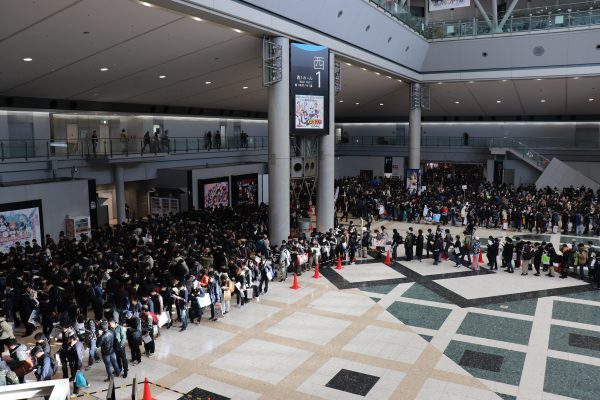 KOMIKET Crowded?
First day: 180,000 visitors
Second day: 160,000 visitors
Third day: 210,000 visitors
COMIKET Opening Time
10:00 – 16:00
The opening time is 10:00am but many passionate fans start to wait in line from around 5am. Although overnight stay is prohibited, some passionate fans go to the site before 01:00am. Actually, more than a thousand of people are in a line before 5am with sleeping bags.
If you like to purchase limited items sold at COMIKET, arrival time should be carefully considered. If arrival time is 10:00am, the visitors can enter to Tokyo big sight around 11:00am. If arrival time is 12:00pm, there would be no waiting time.
Pictures prohibited
It is prohibited to take pictures of cosplayers except specific area at COMIKET. The rule was made for people who do not want be taken picture. Please take permission to cosplayers if you like to take it.
Some of cosplayers are very popular and have long line to take pictures. Photographers should be ready to take picture smoothly.
Admission
Free for entry.
How to get Tokyo big Sight
COMIKET used to be held at Makuhari-Messe in Chiba prefecture but it is currently held at Tokyo Big sight. At Tokyo Big sight, about 300 exhibitions are held in a year for many type of business such as automobile, medical, semiconductor, marine and so on.
Total number of visitors are about 15million per year.
TEL
03-5530-1111
Address
135-0063 Tokyo, Koto-ku, Ariake 3-11-1
Access
Train
Kokusai-tenzijo on Rinkan line: 7 minutes by walk.
Kokusai-tenzijomae on Yurikamome line: 3 minutes by walk.
Bus
East gate to Tokyo big sight: 50 minutes
Tokyo station to Tokyo big sight: 40 minutes