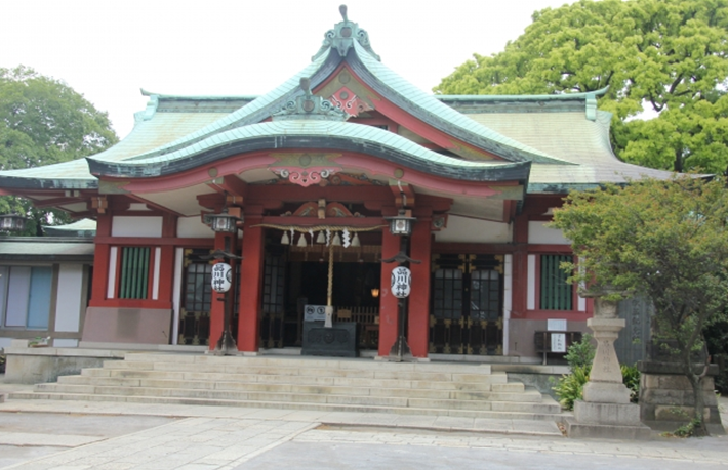 Shinagawa Shrine is spacious shinto shrine located on the top of a small hill in Shinagawa ward of Tokyo, was established by Minamoto-no-Yoritomo in 1187. The shrine was deeply related with Ieyasu Tokugawa(Shogun) as it prayed for victory when he had battle of Sekigahara.
There is statue of Daikoku-sama, and is famous as power spot(spiritual spot) for lucky with money. The shrine was also designated as one of the ten shrines of Tokyo in 1975.
There are three deities in Shinagawa Shrine described below.
Amenohirimenomikoto: Prayer accomplishment
Susanoonomikoto: Epidemic exclusion
Uganomenomikoto: Rich harvest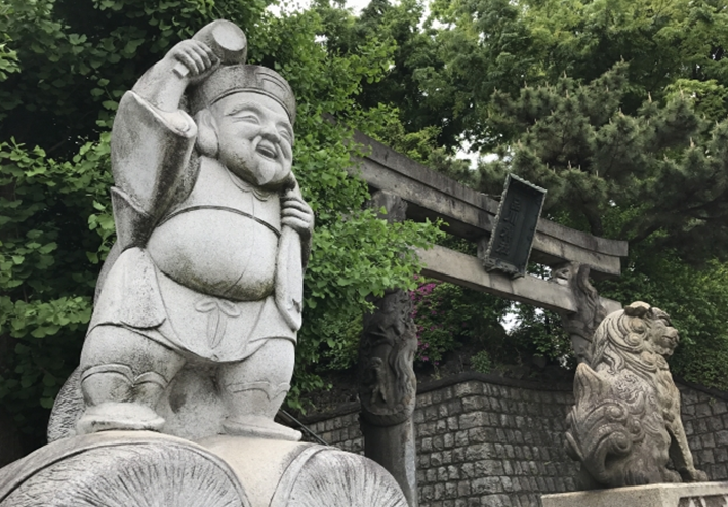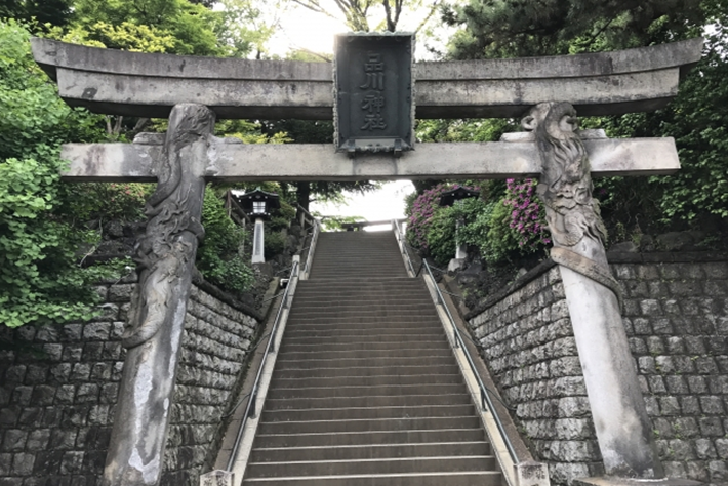 Highlight of Shinagawa Shrine includes large stone gate(Torii) at the entrance as it unusually has dragons carved with the columns. There are only three shrines that have dragons carved gate(Torii).
Shinagawa Shrine also contains a small replica of Mt. Fuji called fujizuka that is artifically made by people. Fujizuka was built for common people who could not go to Mt. Fuji in Edo period(1603-1867). It has similar profit to climb Mt Fuji according to traditional rumor.
Shinagawa Shrine holds annual festival named "Shinagawa Shukuba Festival" in late September. At the festival, Mikoshi(portable shrine) carried down from the shrine, and parade through town of Tokyo. Also another event is held there named "Oiran Dochu" that is a parade of beautiful women dressed as high-class-prostitude in the evening from 07:00pm.
Hours
09:00 to 17:00
Closed
No closing day
Admission
Free for entry
Access
Shinbaba station on Keihin kyuko: 1 minutes by walk.