You are able to find "Monster" on Halloween in Japan like picture below!!!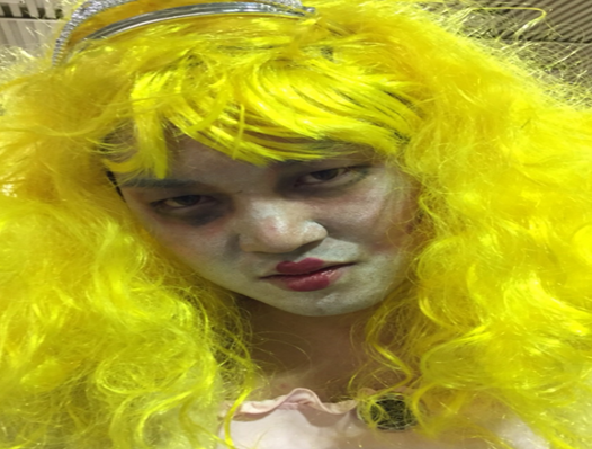 Halloween is now one of the very big events in Japan unlike a decade ago.
Especially in Tokyo, a lot of Halloween Parties are held on restaurants, clubs and Streets from a week ago of Halloween day.
Japan's Halloween is not for children's event like other countries and it is like an adult costume parade event… Wearing costumes of anime characters and entertainers.
Where is best place to enjoy Halloween??
That is definitely SHIBUYA for Halloween Street Party!! 
The most exciting street on Halloween is the Shibuya Center Street which is close to the exit of the Hachiko gate.
Beyond Hachiko Statue, walk the scramble crossing, you will arrive at Shibuya Center Street. But in fact, the Halloween party is starting from the moment you left the front gate of Hachiko! lol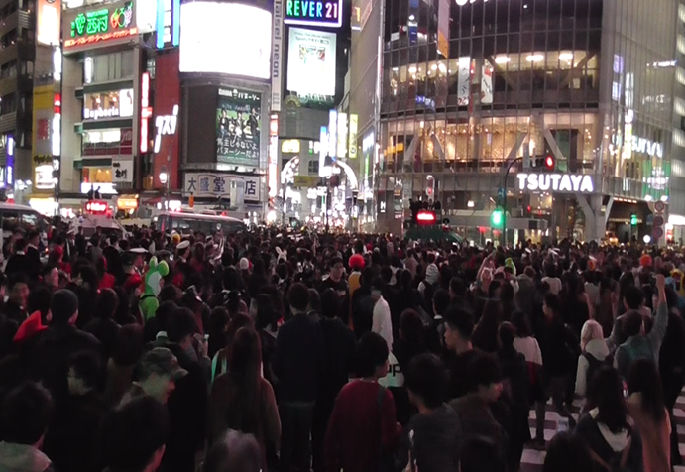 A lot of passersby are wearing costumes, and taking pictures for each other.
If a person wears attractive costume, many people ask to take picture and the person feels like becoming celebrities.
On Halloween day, some streets are on traffic restriction in the vicinity of the scramble crossing in Shibuya, and DJ Police watch the streets.
Do not miss Halloween Street Party when you visit Tokyo!!
We recommend visitors to wear any costume!!