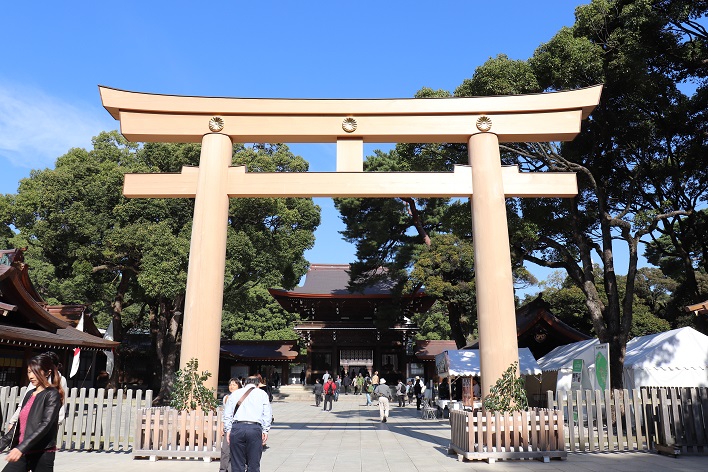 Meiji Jingu Shrine is top shrine for number of visitors on New year days and was selected as Michelin three star tourist spot for tokyo travel category. The shrine is also known as "Power spot" (spiritual place) in Tokyo.
The Shinto shrine was built to dedicate to the deified spirits of Meiji Experor and the Empress by national campaign. The national campaign was occurred after Meiji Experor passed away, and completed to build in 1920.
Originally it was designed with a view to make a perfect natural forest in 100 years after construction in 1920 but Meiji jingu shrine is already known as oasis in busy city Tokyo. Therefore the shrine provides people with relaxing time in nature.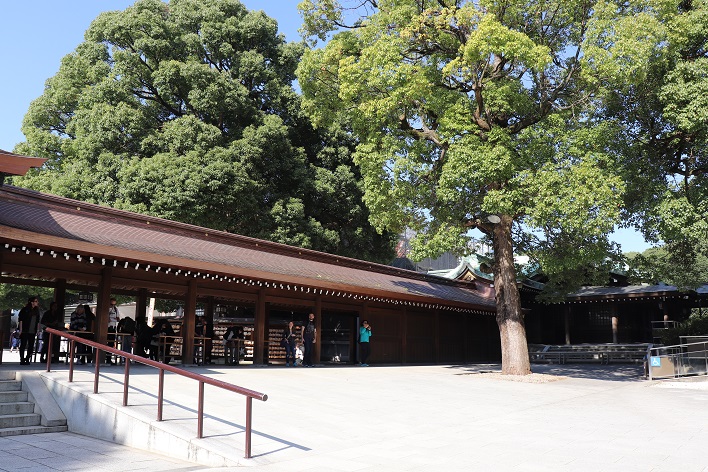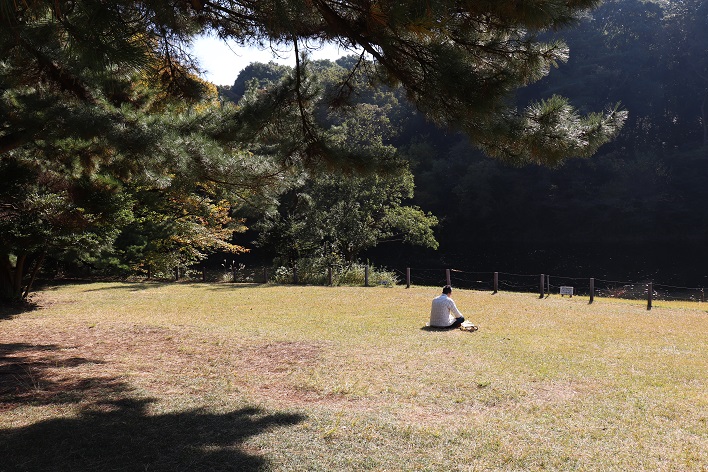 If you like to pray your wishes by shinto religion method, toss some Japanese yen into the offering box, bow your head twise, clap twise and pray someting you want. And bow once again.
There are also two common methods to pray your wishes.
1. Writting your wishes on pieces of paper and tie them onto the prayer wall.
2. "Ema" in Japanese is a votive picture tablet that we offer to a shrine or temple when we pray for something or after our prayers are answered. The tablet sometimes gears a picture of a house from the fact that people once dedicated a living horse in the past. Picture below is the votive picture tablet.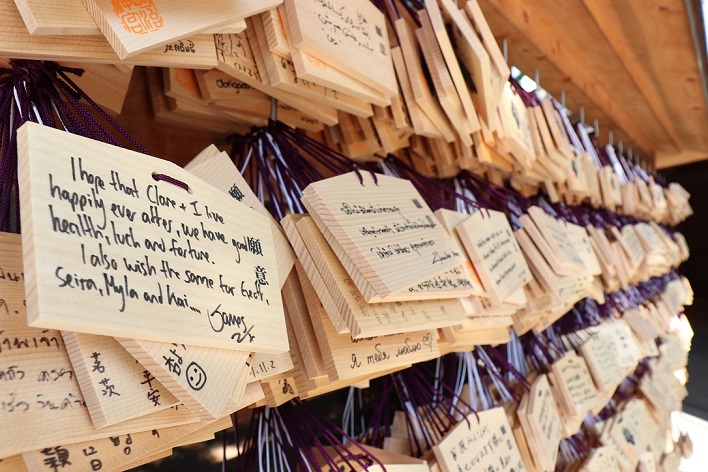 A lot of wooden barrels are displaied in Meiji Jingu Shrine that were dedicated to the shrine as ablution for god. There are two type of wooden barrels, one barrel is for Japanese sake and another one is for wine. Actually wine was not used as ablution in the past but it was dedicated to the shrine because Meiji Experor liked it according to a rumor…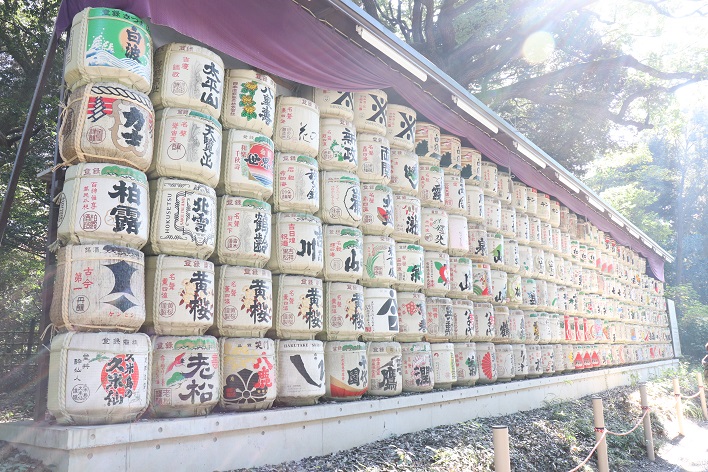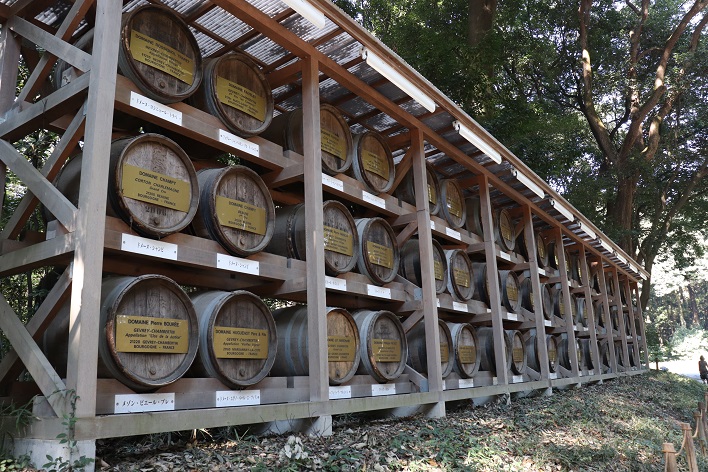 Hours
Sunrise to Sunset
Admission fees
Free
Close
No closing day
Meiji Shrine is located just beside Harajuku station on JR Yamanote Line(Green)