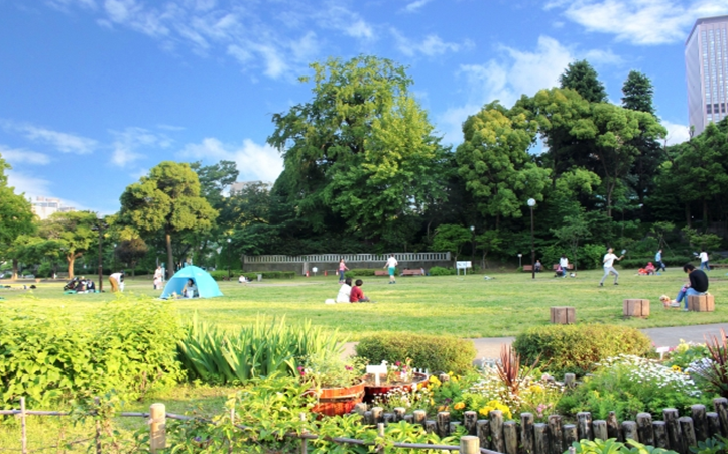 Shiba Park is one of oldest public park in Japan with other four parks, Ueno park, Asakusa Park, Hukagawa Park and Asukayama Park and established in 1873. The park offers perfect view for Tokyo tower.
Shiba Park is located near to Zojoji temple and is in densely populated area "Minato-ku" that includes Roppongi which is popular for night life.
Shiba Park contains wide lawns and benchs that are popular at lunchtime with young mothers and children, and is also popular spot for dating and appears in many television. The park is recommendable for people who like to take a rest in concrete jungle Tokyo.
Shiba Park also contains execise equipment and is known as a history of the beginning of the exercise facility in a park in Tokyo. Currently the park has other sports facilities such as baseball field and tennis court.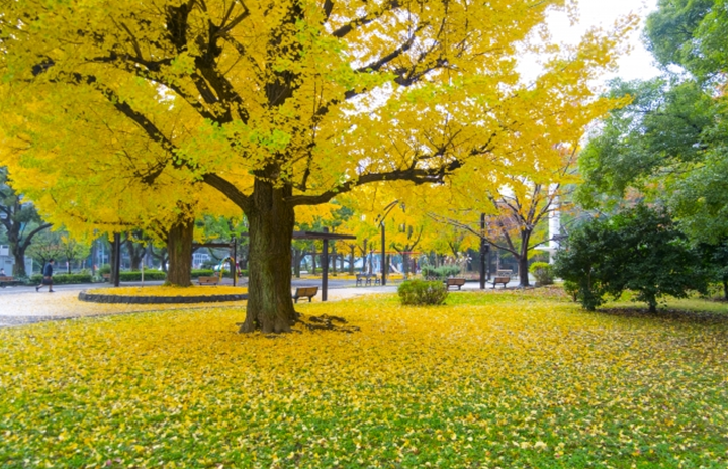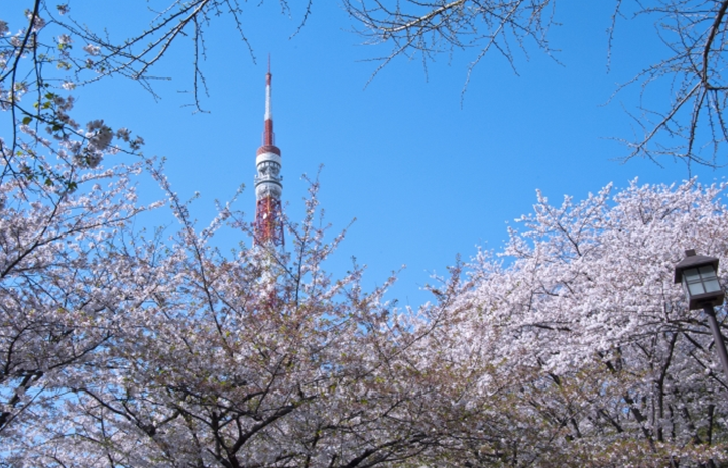 Shiba Park has many type of trees that include ginkgo trees, cherry blossom, zelkova, camphor and maple trees, and retains maple valley that was restored artificially in 1984. The best season to visit maple are is autumn as the color of the maple would be best on the season and makes spectacular scenery.
In spring season, you can see beautiful landscape of cherry blossoms with about 150 cherry trees.
There is also Shiba maruyama tomb built in the fifth century that is one of largest tomb in Tokyo with 110 meters in length.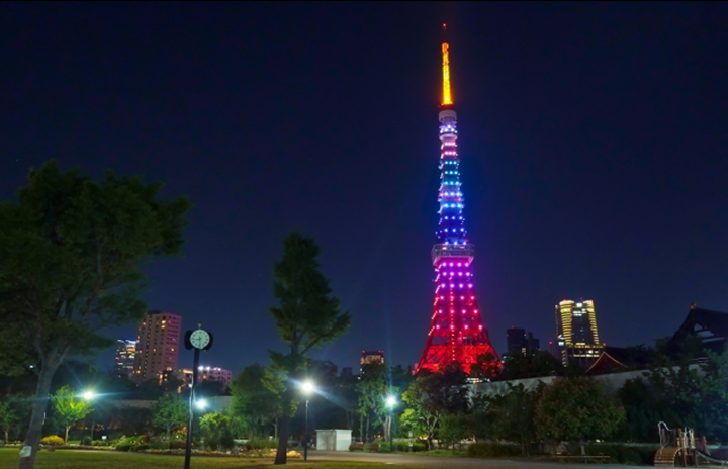 It is nice to visit Shiba park at night to see view of Tokyo tower that color would be changed depending on events.
Hours
24 hours
Closed
No closing day
Admissions
Free
Access
Shibakoen station on Toei Mita line: 2 minutes by walk.
Hamamatsucho station on JR Yamanote line: 12 minutes by walk.
Daimon station on Toei Asakusa line: 5 minutes by walk.