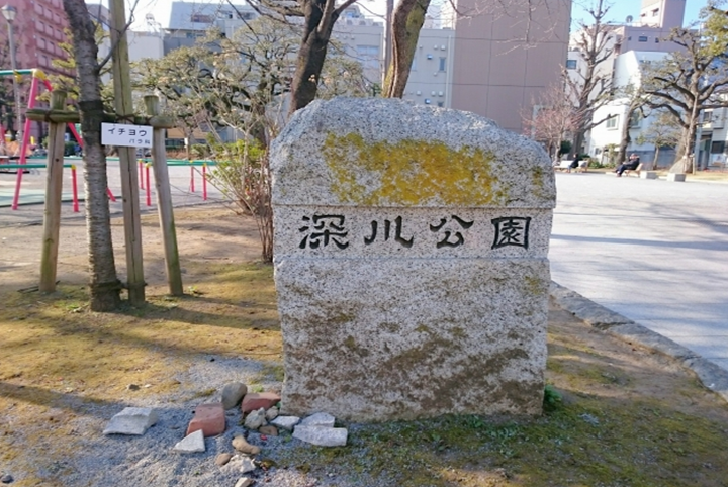 Fukagawa Park is one of oldest public park in Japan with other four parks, Ueno park, Asakusa Park, Shiba Park and Asukayama Park, established in response to the cabinet declaration in 1873. Both historical temples and people are gathered around these park area from Edo period.
The park is located in Koto-ku(ward) that is westside in Tokyo and contains Sumida river, Odaiba and Kasai Rinkai park.
Although currently the park is not popular compering to other parks such as Shiba Park and Ueno Park, it is liked from local people.
Fukagawa Park was set up in the original Eitai temple precinct. The garden of eitai temple was called as one of best garden in Edo and was famous as well as Tomioka Hachiman Shrine and Fukagawa Fudo.
The park was crouwed in the event of four seasons by common people who like the place in Edo. Although the appearance is changing from Edo period, the park is popular as a place of petting and helds festival on summer.
The park contains playground and tennis court(fee needed).
There is stone lighthouse which was created to commemorate the victory of Sino-Japanese war with height of about 8 meters, completed in 1899 made by Sadate Shinjiro. It was designated as a designated tangible cultural property in Koto-ward in 2007.
Access
Monzen-nakatyo station on Tozai and Oedo subway line: less than 5 minutes