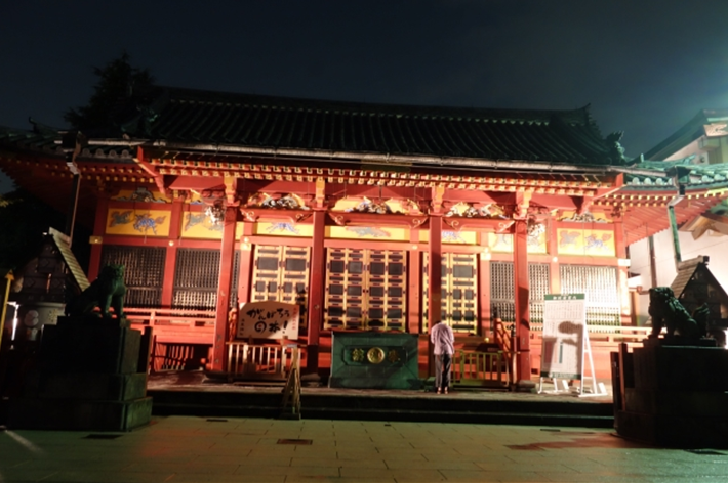 Asakusa Jinja (Shrine) is Shinto shrine located in Taito ward of Tokyo alongside Sensozi temple and relatively near to Tokyo Skytree. The shrine was established in before 1300, and was rebuilded in 1649 during Edo period(1603-1868).
The building of Asakusa Shrine was constructed together with Senso-ji temple and the main building of the shrine made by third Shogun Iemitsu Tokugawa has not been burned down by many histrical disasters such as Great Kanto Earthquake and second world war. The shrine is designated as National Cultural Important Properties in 1946.
Asakusa Jinja Shrine worships three deities, Haji-no Nakatomo, Ninokuma brothers (Hamanari, Takenari). According to ancient tradition, the establishment of Asakusa Shrine was related to the story with the three deities.
Ninokuma brothers, they were anglers and one day caught a statuette in thier fishing-net from Sumida river. They delivered the statuette to cultured person, Haji-no-Nakatomo and found out that the statuette is Kannon-sama(Godess of Mercy). Haji-no-Nakatomo became a priest and worshipped the Kannon-sama.
The grace of gods are mainly said following three things.
Business Prosperity, Safety of family, Earnest prayers being answered.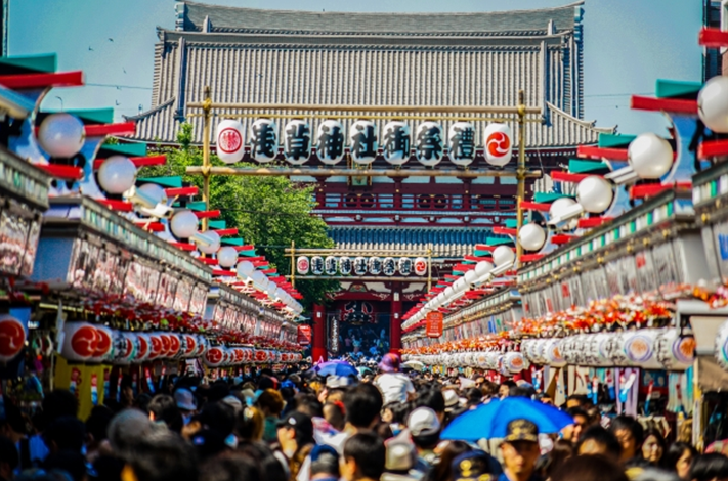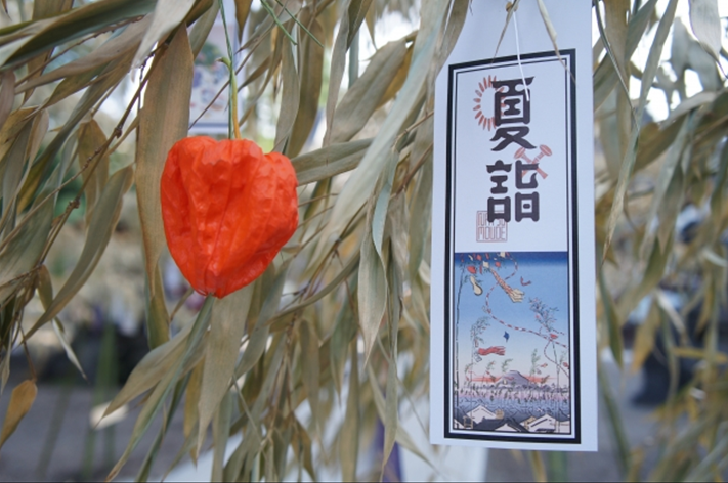 Asakusa Shrine helds annual festival named "Sanja Festival", Sanja means three deities and the name of festival was decided since the shrine worships three deities. Sanja Festival is one of the three great festival of Edo (current Tokyo) including Sanno Festival and Fukagawa Festival, and is held on the third Saturday and Sunday May every years. Total number of Mikoshi (portable shrine) and festival cars are approximately 100 and visitors can enjoy energetic festival.
Asakusa Shrine also helds "Natsu-mode"(夏詣) which is still not known well commonlly as it started since 2014. Natsu-mode is the summertime worship at the end of June to cleanse people's sins that have been accumulated through the half of the year. In addition to visiting at the end of June, visiting in early July is also included as Natsu-mode to pray for health and peace for the remaining half of the year.
Hours
09:00 to 16:30
Closed
No closing day
Admission
Free for entry
Access
Asakusa station on Tokyo metro ginza line: 7 minutes by walk
Asakusa station on Toei Asakusa line: 7 minutes by walk
Asakusa station on Tobu line: 7 minutes by walk
Asakusa station on Tsukuba-express: 10 minutes by walk