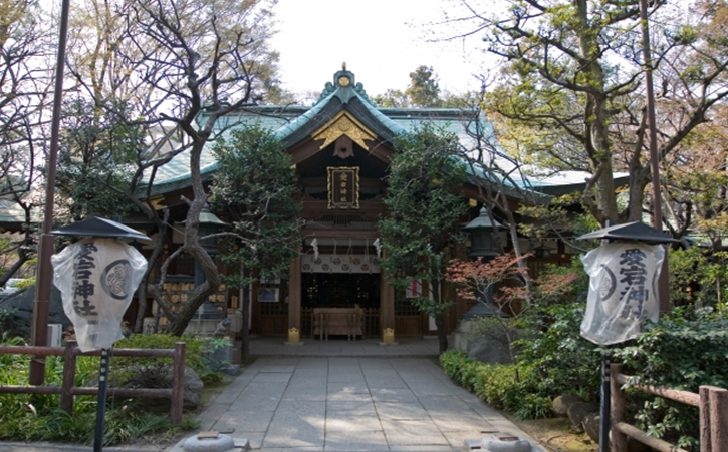 Atago Shrine is a major Shinto shrine located in busy area, Minato ward of Tokyo alongside Hie shrine and Meiji Shrine. The deity of the shrine is Homusubi-no-mikoto who is known as having power for fire prevention and the shrine was established in 1603 to prevent fire for Edo(current Tokyo). The deity is also known as God of victory, and has been prayed before some battles in Samurai period(1603-1868).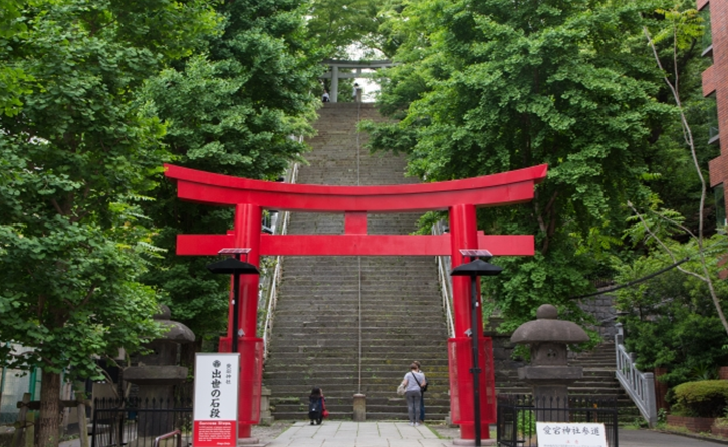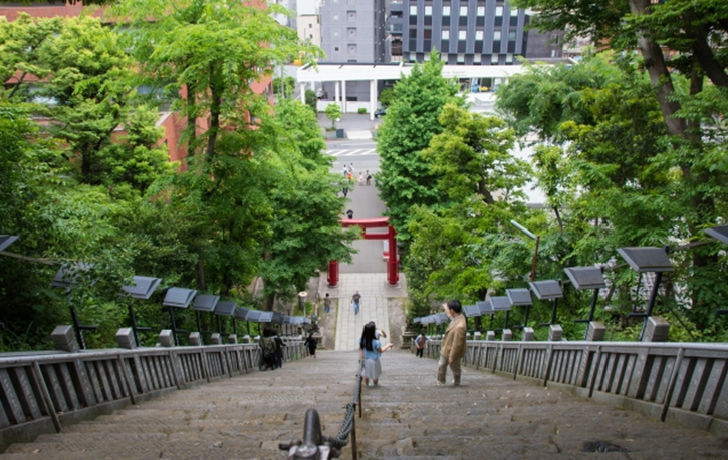 The highlight of Atago Shrine in Tokyo is steep stone staircase that lead up to the entrance of shrine.
According to histrical article from Edo period(1603-1868), Tokugawa Ieyasu Shogun make his servant to ride their horse up and down the steep steps with plum blossoms to show thier courage and loyalty. And only one servant could deliver it to specified point. As a result, young Samurai got promotion and had successful life.
Therefore it is famous that climving the steep staircase and praying at the shrine would help to success in life, and the stone staircaseis called as "Shuse-no-Ishidan" that means "stone staircase to success".
Hours
09:00 to 17:00
Closed
No closing day
Admission
Free for entry
Access
Kamiyatyo station on hibiya line: 5 minutes by walk.
Toranomon station on Ginza line: 8 minutes by walk.