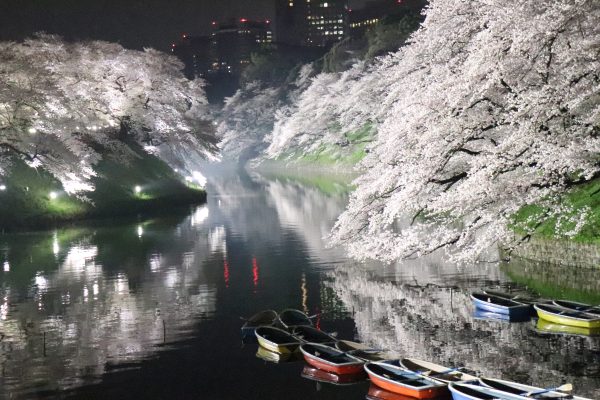 Chidorigafuchi Park is one of most popular place for viewing cherry blossoms (Hanami Spot) in Tokyo Japan and is totally worth to visit.
It is located in northwest area of Imperial Palace and also nearby Indian Embassy and Yasukuni Shrine. The name "Chidorigafuchi" came from the moat's shape that is similar to plover.
Viewing cherry blossoms (Hanami) at Chidorigafuchi has different feature with others as cherry blossoms reflected in the water of the moat over the walking path.
There is no choise not to get on the boat to watch the view. However there is an issue to watch that it takes 1 – 2 hours in line to ride the boat… therefore it is recommended to keep your schedule free for the day you visit here.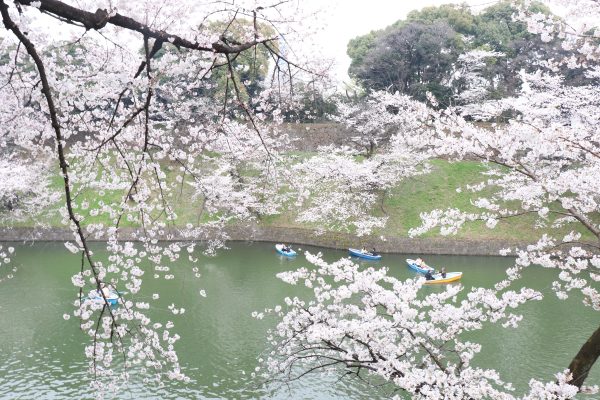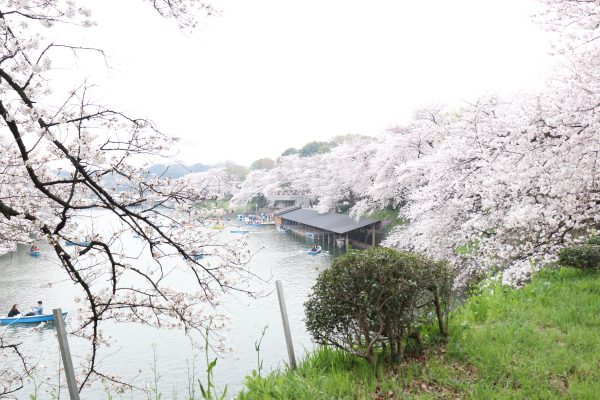 The walking path is covered with cherry blossoms of about 250 cherry trees for about 700 meters. The type of cherry trees are Somei-Yoshino and Oshima-Sakura that bloom during Cherry blossom season from late March to early April basically.
The night viewing for cherry trees has different teast with the time sun is rising. It would be nice to see both situations.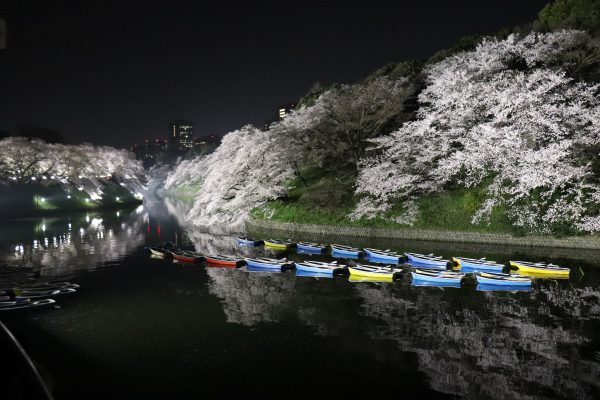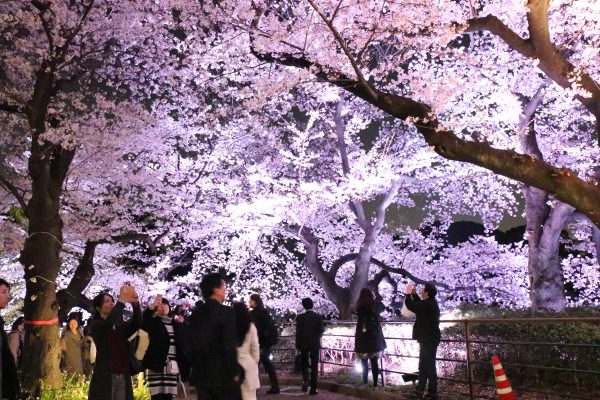 Access
Kudanshita station on Tokyo metro: 5 minutes by walk
Hanzoumon station on Tokyo metro: 5 minutes by walk
Hours
Boathouse: 11:00 to 17:30
Closed
Boat house closed on Monday
Fees
Boat rental: 500 yen or 800 yen for 30 minutes
The fees is changed depending on season and Hanami season would be expensive (March to April)